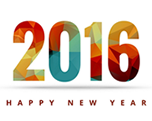 The year 2015 was challenging to many industries due to the volatile oil prices. Tecsia Lubricants, however, combined efforts to withstand uncertain economic conditions. From this, we enable ourselves to take advantage of other business opportunities that may arise.

At the same time, our functional teams get together to study and develop lubricant technologies. This is carried out with the continual aim to stay relevant with the ever-changing market trends.

Tecsia Lubricants is also honoured and pleased to receive Asia-Pacific Stevie® and Enterprise 50 awards. These awards give the company extra boosts to continuously improve systems, products and services for a better Tecsia experience.

Moving forward, we will constantly remind ourselves that global market changes rapidly. We have plans to introduce newer and improved lubricant ranges for all of your equipment needs.

From all of us at Tecsia Lubricants, we look forward to stronger working relationships and to a brighter 2016!